Keep Your Insurance Low
Get money back in your wallet just by taking our program that is approved by the NY DMV (Sponsoring Agency #029) for an insurance expense reduction of 10% in the base rate of liability, no-fault & collision premiums.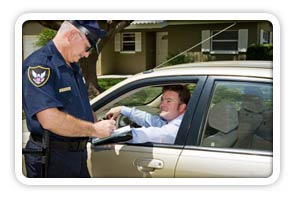 New York Department Of Motor Vehicles Approved Defensive Driving
NewYorkCityTrafficSchool.com's New York City Defensive Driving Course was created to teach you safe driving techniques and the skills necessitated to reduce the risks New York City drivers face while on the road. New York traffic rules of the road are also taught to help you employ these driving techniques to prevent traffic collisions and traffic tickets in the future.
New York City Defensive Driving For $24.95
Our on line PIRP course is offered at the great low price of $24.95. You get everything you need for your 10% insurance discount, points reduced from your motor vehicle operator record, and there's no final exam to take! In addition, your program fee covers the course, your Completion Certificate and the automatic reporting of your fulfillment to the NY State DMV.
How Many Hours Will My Point And Insurance Reduction Program Take?
Any New York City defensive driving course that is an approved Internet Point and Insurance Reduction Program by the New York State DMV must meet minimum timing requirements. Currently, NYS law states that any Internet Point and Insurance Reduction Program, online or classroom, must involve at least 320 minutes of instruction time.

Internet Point And Insurance Reduction Program - Work Saved As You Go
In a hurry to finish your New York City Defensive Driving requirement? Then you can go at your own speed and take the course in a single sitting. Or take your time and split the course into multiple sessions, doing a little here, a little there. We save your work as you go. It's that easy and flexible!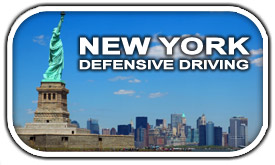 The Virtually Paper-free Program
The popularity of the Internet has revolutionized many industries, including the way pace setters of the traffic school industry offer their defensive driving programs. At NewYorkCityTrafficSchool.com, we provide online defensive driving courses for all of New York that allow patrons to skip the traditional sit-down classroom in favor of taking a paperless course from anywhere. Not only is online defensive driving more convenient for New York City drivers, it saves paper and cuts down on unnecessary waste of our precious natural resources.
The Newyorkcitytrafficschool.com Mission
NewYorkCityTrafficSchool.com is dedicated to providing the best quality driver safety education programs that are on the internet, uncomplicated to use, and offered at the most affordable prices. Our relentless pursuit of complete customer satisfaction and a genuine commitment to teaching our students has kept us the traffic safety school leader for over 15 years.
Web Defensive Driving In New York City
When you finish an I-PIRP program, you get the same full benefits of completing a classroom PIRP program. Drivers can reduce their driver violation point total by a maximum of 4 points, and they can save 10 percent on their car liability and collision insurance premiums.