NY State DMV Approved Defensive Driving
Obtain more than just a great course at a discounted price when you complete our Defensive Driving Program in Hempstead. You'll also get all the benefits:
No final examination required!
10% insurance costs discount
Reduce points from your DMV record
NYDMV approved, Sponsoring Agency #029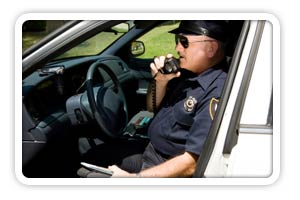 Internet Hempstead Defensive Driving
The PIRP was designed by the New York Department of Motor Vehicles to aid drivers in reducing traffic ticket points and decrease their insurance. Successful completion of this defensive driving program enables you to a mandatory 10% reduction on your vehicle's liability, no-fault and collision insurance rates. The insurance reduction is good for 36 months (3 years) and is renewable every 3 years by completing the program again. The New York Department of Motor Vehicles lets motorists who received points on their motor vehicle operator record within the past 18 months to reduce up to 4 (four) points off their driving record by successfully finishing this defensive driving class.
Help And Frequently Asked Questions
NewYorkCityTrafficSchool.com is committed to providing you more than just a wonderful defensive driving class. We also pay special attention to the needs of our students as they complete the class, from beginning to end. Talk to our customer service in Hempstead and they will be happy to assist you!
Paying For Your Program
Whether you prefer to make payment for your course with a credit card online, over the phone, or by mailing it in - we've got you covered! We accept MasterCard, American Express, Visa, and Discover.

Defensive Driving On Line For Hempstead Residents
NewYorkCityTrafficSchool.com, in conjunction with The American Safety Council, offers a Hempstead Defensive Driving course approved by the New York Department of Motor Vehicles. Upon finishing of our I-PIRP, patrons get a minimum of a 4 point-reduction on their New York DMV record. In addition, a mandatory minimum 10% vehicle insurance discount will be earned if the course is completed by the principal operator of the vehicle being insured.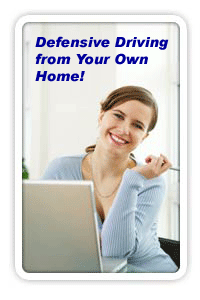 On-line I-PIRP At Your Own Pace
When it comes to a flexible Defensive Driving course in Hempstead, NewYorkCityTrafficSchool.com has you covered. We permit you to log-in and log-out when you want. Do our Hempstead course all at once or over multiple days - as long as you finish within 30 days, it's all good!
Hempstead Defensive Driving Mission
NewYorkCityTrafficSchool.com is dedicated to providing the topmost quality driver safety education courses that are online, easy to use, and offered at the lowest prices. Our relentless pursuit of complete customer satisfaction and a genuine commitment to teaching our patrons has kept us the traffic-school leader for over 15 years.
Hempstead Defensive Driving Time Requirements
Your Point and Insurance Reduction Program will last at least 320 minutes (5.33 Hours) in length. State defensive driving law requires that all approved defensive driving programs be a bare minimum of 320 minutes (5.33 Hours) long. NewYorkCityTrafficSchool.com abides by this time requirement, thus ensuring that you get a NY Department of Motor Vehicles approved course and will be eligible for your insurance rates discount and point reduction benefits.