Everything You Need From A Defensive Driving Course
It's the complete New York Defensive Driving answer. You get a NYDMV approved class sponsored by Agency #29, a great traffic school course, up to four points reduced, and your vehicle insurance discount.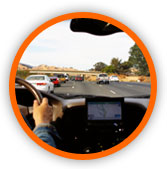 Online White Plains Defensive Driving
White Plains Defensive driving is a way of driving that reduces driving risks and uses more advanced driving skills than those taught in basic Driver Education programs. When you utilize defensive driving skills, you become a defensive driver and are better educated to understand the laws.
Online Defensive Driving In White Plains
When you partake in NewYorkCityTrafficSchool.com's White Plains Defensive Driving program, you become eligible to reduce as many as four (4) points from your White Plains DMV driving record. The NYS DMV will automatically receive notice of your point reduction eligibility and you will also qualify for a mandatory 10% auto insurance discount. Point reduction only works for applicable traffic violations that happened within eighteen months of your program completion date. Defensive driving for point reduction, in White Plains, cannot be used to reduce points you receive from traffic fines you may receive in the future.
Paying For Your Program
Our defensive driving program isn't the only painless aspect of what NewYorkCityTrafficSchool.com has to offer. We also make paying for your program a cinch! You can pay on the internet or call in to make payment, it's that painless!

Reasons To Do White Plains Defensive Driving
NY Department Of Motor Vehicles Approved, Sponsoring Agency #029
Reduce Points On Your Operator's Record For Any Four (4) Points You Received Over The Past 18 Months
No Classroom Attendance Required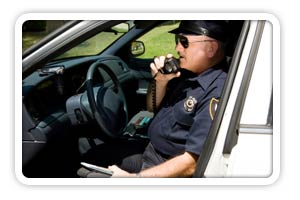 The Newyorkcitytrafficschool.com Mission
Offering first rate courses at discounted costs - that's only part of the NewYorkCityTrafficSchool.com Defensive Driving Mission. We strive to provide ticket school courses that you can depend on to make you a more capable and better driver in White Plains.
The Virtually Paper-free Class
You can do our program from your own home you can get internet access in White Plains. You don't need to bother with any paperwork either as there is no written final - everything is totally online and all the traffic school study material you have to have is available to you online 24 hours a day.
Point And Insurance Reduction Program Time Requirement
Your I-PIRP will last at least 5-hrs and 20 minutes in length. State defensive driving law requires that all approved defensive driving programs be a bare minimum of 5-hrs and 20 minutes long. NewYorkCityTrafficSchool.com abides by this time requirement, thus ensuring that you get a New York Department of Motor Vehicles approved course and will be eligible for your price of insuring a vehicle discount and point reduction benefits.