Online Suffolk County Defensive Driving
Obtain more than just a great course at a discount price when you take our Defensive Driving Program in Suffolk County. You'll also get all the advantages:
No final exam required!
10% insurance premiums discount
Reduce points from Your DMV driving record
NY DMV approved, Sponsoring Agency #029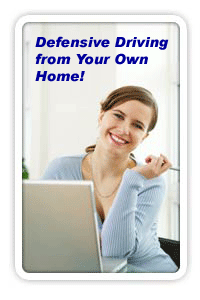 Suffolk County Defensive Driving
For over 15 years we have helped hundreds of thousands of Suffolk County drivers keep their driving records clean and insurance rates low. With our decades of traffic safety education experience, we are proud to bring you a Suffolk County Point and Insurance Reduction Program that is painless, fast, information packed and completed on your own schedule.
Making Payment For Your Suffolk County Class
Whether you prefer to make payment for your class with a credit card online, over the phone, or by mailing it in - we've got you covered! We accept MasterCard, American Express, Visa, and Discover.
How Long Does Suffolk County Defensive Driving Program Take?
Any Suffolk County defensive driving course that is an approved I-PIRP by the NY State DMV must meet minimum timing requirements. Currently, NYS law states that any I-PIRP, online or classroom, must involve at least 5 hours and 20 minutes of instruction time.

Suffolk County Defensive Driving Mission
Offering top quality classes at lower costs - that's only part of the NewYorkCityTrafficSchool.com Defensive Driving Mission. We strive to provide traffic school classes that you can rely on to make you a more capable and safer driver in Suffolk County.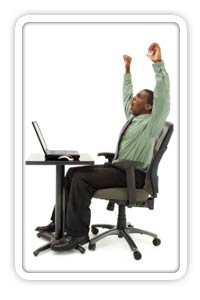 How Much Do You Charge For Your Course?
Our web PIRP course is offered at the great low price of $24.95. You get everything you need for your 10% insurance discount, points reduced from your DMV driving record, and there's no final to take! In addition, your course fee covers the course, your Completion Certificate and the automatic reporting of your fulfillment to the NYS DMV.
Can I Take My PIRP Over Multiple Sessions?
In a hurry to finish your Suffolk County Defensive Driving requirement? Then you can go at your pace and finish the program in a single sitting. Or take your time and split the class into multiple sessions, doing a little here, a little there. We save your work as you go. It's that easy and convenient!
Support For New York Defensive Driving
You are our valued customer and at NewYorkCityTrafficSchool.com, we are here to assist with any problems you may have along the way. You can contact us on the phone or with email and one of our customer service members will be ready to answer your questions.