All You Need From A Defensive Driving Course
It's the complete New York Defensive Driving answer. You get a NYSDMV approved program sponsored by Agency #29, a great traffic-school course, up to four (4) points reduced, and your car/truck insurance discount.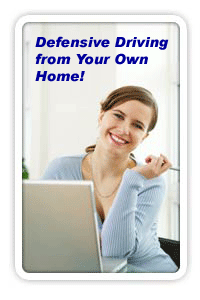 Web Nassau County Defensive Driving
Selecting a Defensive Driving class in Nassau County is now simpler and more convenient thanks to NewYorkCityTrafficSchool.com's web Nassau County Defensive Driving IPIRP course. It's completely on the internet and doesn't require any added downloads or software installs, so you can take this Nassau County Defensive Driving course using any PC or Mac with Internet access.
Defensive Driving In Nassau County | 320 Minutes (5.33 Hours) Time Requirement
Your PIRP will last at least 5 hours and 20 minutes in length. State defensive driving law requires that all approved defensive driving classes be a bare minimum of 5 hours and 20 minutes long. NewYorkCityTrafficSchool.com abides by this time requirement, thus ensuring that you get a New York State DMV approved program and will be eligible for your insurance expense discount and point reduction benefits.
Defensive Driving Online For Nassau County Residents
NewYorkCityTrafficSchool.com, in conjunction with The American Safety Council, presents a Nassau County Defensive Driving course approved by the New York Department of Motor Vehicles. Upon finishing of our I-PIRP, students obtain a minimum of a four point-reduction on their New York driving record. In addition, a mandatory minimum 10% automobile insurance discount will be earned if the course is completed by the principal operator of the vehicle being insured.

Finish The Class At Your Pace
When it comes to a convenient Defensive Driving program in Nassau County, NewYorkCityTrafficSchool.com has you covered. We allow you to sign in and sign-out when you wish. Do our Nassau County course all at once or over many days - as long as you finish within 30 days, it's all good!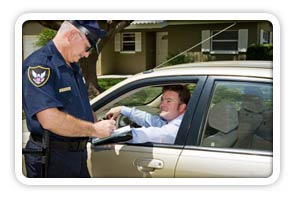 Defensive Driving In Nassau County - Our Mission
Offering the topmost quality courses at less expensive prices - that's only part of the NewYorkCityTrafficSchool.com Defensive Driving Mission. We strive to provide traffic safety school courses that you can count on to make you a more capable and more aware driver in Nassau County.
Glad To Answer Your Defensive Driving Questions
Please feel free to contact our customer support for live support regarding any of your defensive driving program questions. You can call us toll-free at 800-691-5014 or email us at info@trafficschool.com. We can help you get started, or if you're already a student, we can help you find resolutions to your program issues.
Nassau County Defensive Driving Payment Options
Whether you prefer to make payment for your program with a credit card online, over the phone, or by mailing it in - we've got you covered! We accept MasterCard, American Express, Visa, and Discover.