Defensive Driving Online
It's the complete New York Defensive Driving answer. You get a NYS DMV approved program sponsored by Agency #29, a great ticket school course, up to 4 points reduced, and your car insurance discount.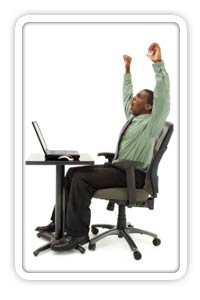 Online Monroe County Defensive Driving
NewYorkCityTrafficSchool.com's online program is painless and fair priced. There is absolutely no final and our program meets all NY DMV requirements for an approved PIRP. If you live in Monroe County, do the program that only consists of 4 chapters and earns you the Certificate of Completion you need to receive all of the benefits that comes with doing a defensive driving class: insurance reduction, point reduction, and valuable defensive driving laws knowledge gained!
How Long Does The Program Take?
Your IPIRP will last at least 320 minutes (5.33 Hours) in length. State defensive driving law requires that all approved defensive driving courses be a bare minimum of 320 minutes (5.33 Hours) long. NewYorkCityTrafficSchool.com abides by this time requirement, thus ensuring that you get a New York Department of Motor Vehicles approved program and will be eligible for your auto insurance premiums discount and point reduction advantages.
Monroe County Defensive Driving Mission
Our Monroe County defensive driving classes are provided to help you meet all of your NYS DMV needs. Whether you are looking to reduce points on your DMV driving record or to keep your insurance rates from expanding, NewYorkCityTrafficSchool.com is committed to you!

Defensive Driving At Your Own Pace
When it comes to a convenient Defensive Driving program in Monroe County, NewYorkCityTrafficSchool.com has you covered. We permit you to login and sign-off when you wish. Complete our Monroe County course all at once or over many days - as long as you finish within 30 days, it's all good!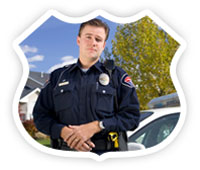 Glad To Answer Your Defensive Driving Questions
NewYorkCityTrafficSchool.com is committed to providing you more than just the ideal defensive driving class. We also pay special attention to the needs of our students as they do the class, from beginning to end. Talk to our customer support in Monroe County and they will be happy to listen!
Reasons To Finish Monroe County Defensive Driving
Save Money While Reducing Up To 4 Points From Your Record
The Course Can Be Accessed From Anywhere With A Pc Or Mac Online 24/7
Obtain An Car Insurance Reduction Of 10% In The Base Rate Of Liability, No-fault & Collision Rate Of Insuring An Automobile
Newyorkcitytrafficschool.com Payment Alternatives
Whether you prefer to make payment for your course with a credit card online, over the phone, or by mailing it in - we've got you covered! We accept MasterCard, American Express, Visa, and Discover.